Treatments, Massages, Rituals and More...
Amazingly high performance formulas, exclusive 100% manual methods, magical moments that go on forever. The Clarins Professional Treatment: a subtle combination of active botanical ingredients and the specific Clarins method for immediate beauty results. A truly sensory experience of wellbeing and utter relaxation.
Face treatments by Clarins
Signature Massages
Body by Clarins
Rituals by Clarins
Packages Iridium Suite
Specific Treatments by Clarins
The Perfect Rendez Vous
Massages from across the world
Face treatments by Clarins
No 1 in Europe for high-end skincare beauty treatments, Clarins is synonymous with ongoing innovation. Constantly perfected in the light of scientific discoveries by Clarins Laboratories, the formulas reserved exclusively for use in the Institute, which are rich in beneficial plant extracts and aromatic essential oils, ensure instantly visible results.
Facial
The Every Age Expert | 1h30 - 200 EUR
The Skin Solution | 60min - 160 EUR
For Him Facial Treatment | 60min - 160 EUR
Signature Massages
Clarins massages are carried out by expert hands using mindful movements. The efficacious properties of unique products using the aromatic and herbal powers of essential oils make for a unique massage and all-round sensory experience.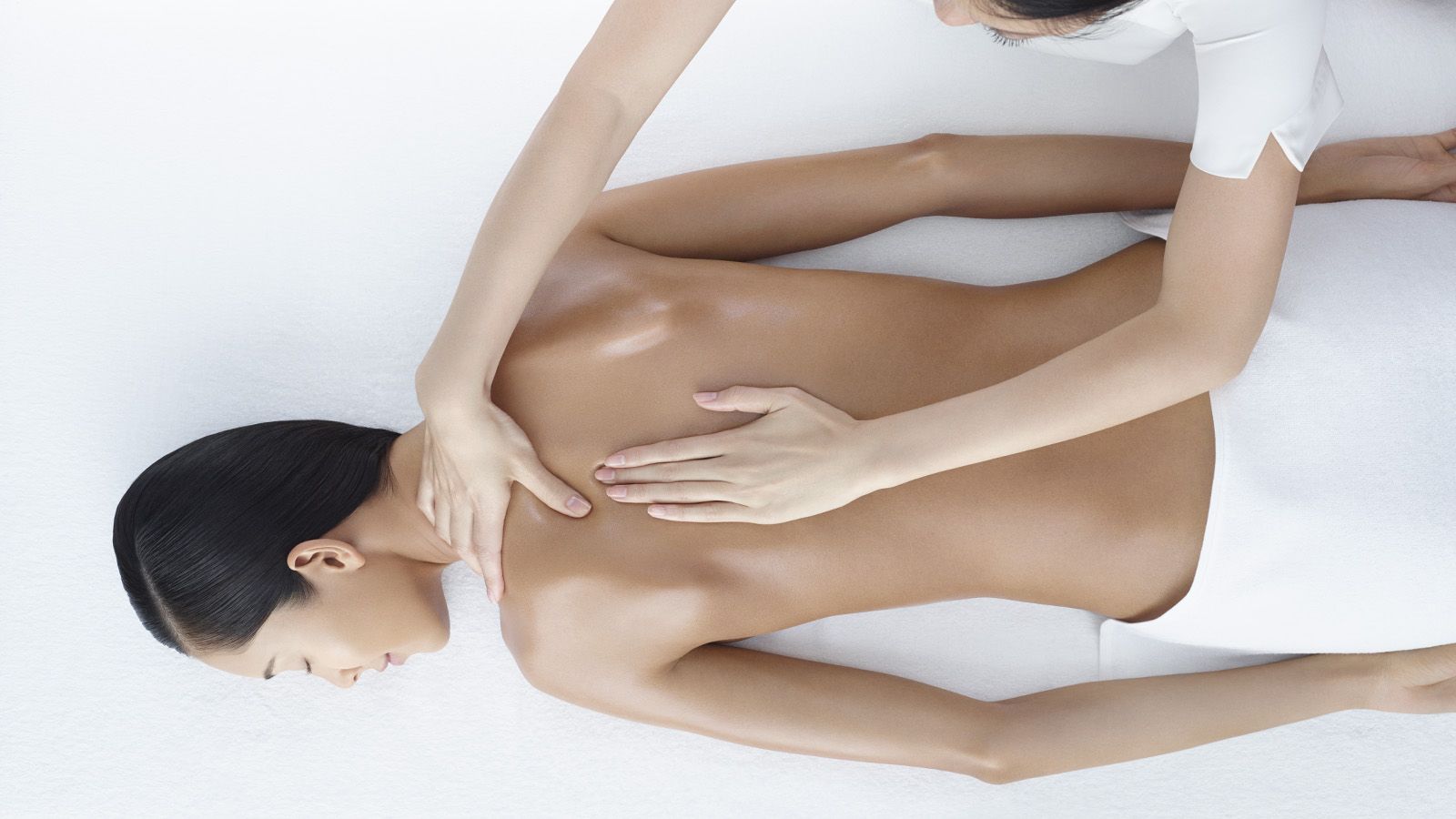 Massage
Relaxation Massage | 60min - 150 EUR
Performed with slow and intense movements. Delivers a feeling of total well-being thanks to a sequence of gentle movements, stretches and pressure point techniques.
Deep Total Body Massage | 60min - 150 EUR
A deep, rhythmic pressure massage designed to alleviate stress, easing aching muscles and revitalizing the senses.
Lymphatic Drainage Massage | 60min - 150 EUR
This massage is designed to increase lymphatic flow, aid the elimination of toxins from the body and combat fluid retention.
Iridium Massage | 60min - 150 EUR
Pure relaxation coupled with a bespoke sequence of different massage techniques. To awake ...as if in a fairytale.
Decontracting Massage| 30min - 90 EUR
A massage to ease tension and muscle tightness caused by stress and poor posture. For those who appreciate a vigorous touch.
Articular Feet Massage | 30min - 90 EUR
This massage stretches out the joints in the feet. It reactivates peripheral circulation from the heart for immediate relief.
Water Rituals | 40min - 100EUR
Body by Clarins
The body is Clarins. From the beginning. As a specialist in body contouring and firming treatments, Clarins is the body care expert. For every problem, there is a Clarins solution. Tri-Active Body Treatments: an innovative 3-step protocol for optimized results.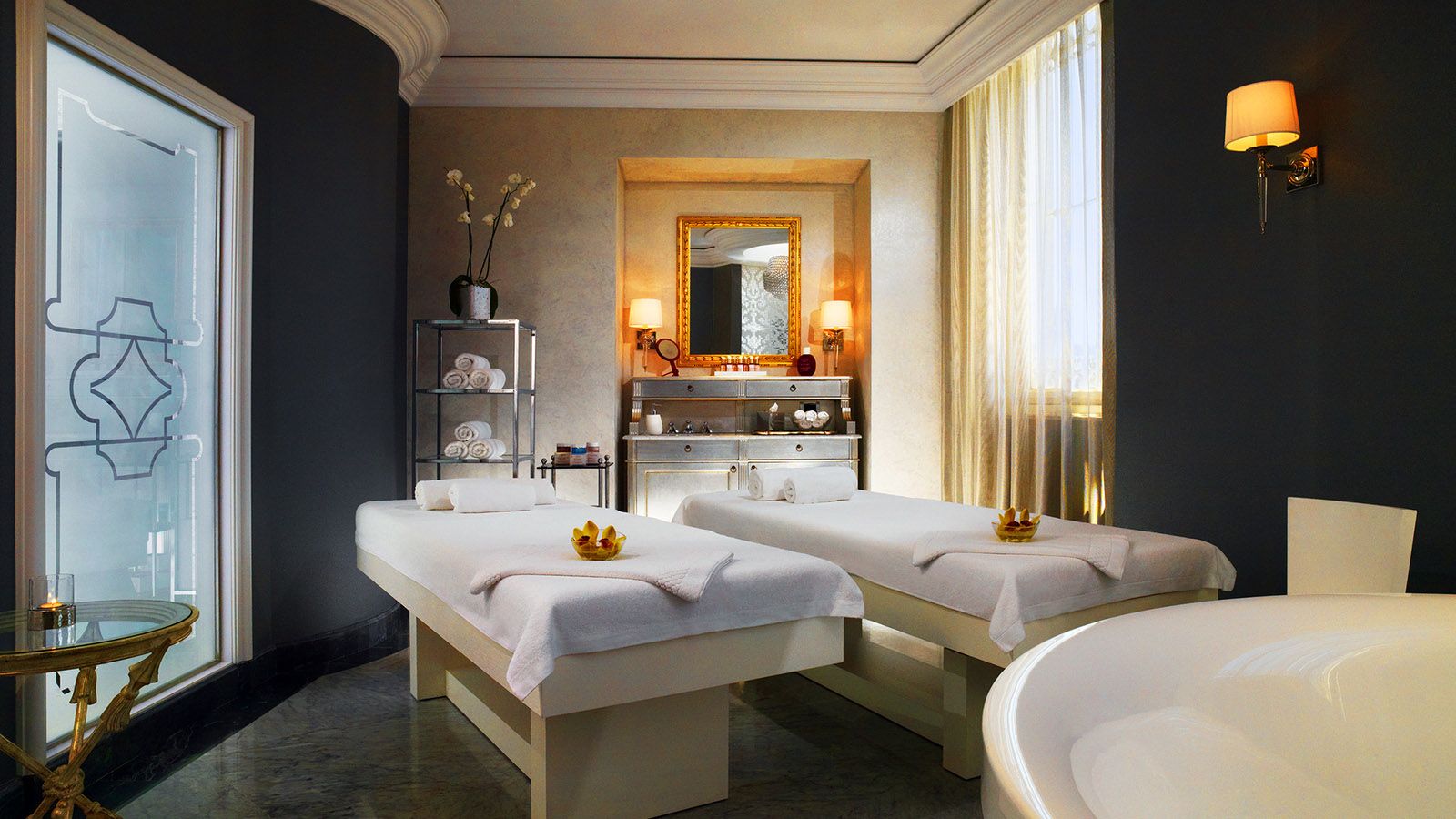 Body
Tri-Active Body Treatment | 1h - 150 EUR
Tri-Active Body Scrub | 1h - 150 EUR
Tri-Active Body Wraps | 40min - 100 EUR
To reserve your treatments, please fill the online form. Early bookings are recommended.
Rituals by Clarins
Water, know-how, meticulous massage movements and unforgettable well-being treatments for softer, suppler skin, a relaxed body and serene mind. For women and men.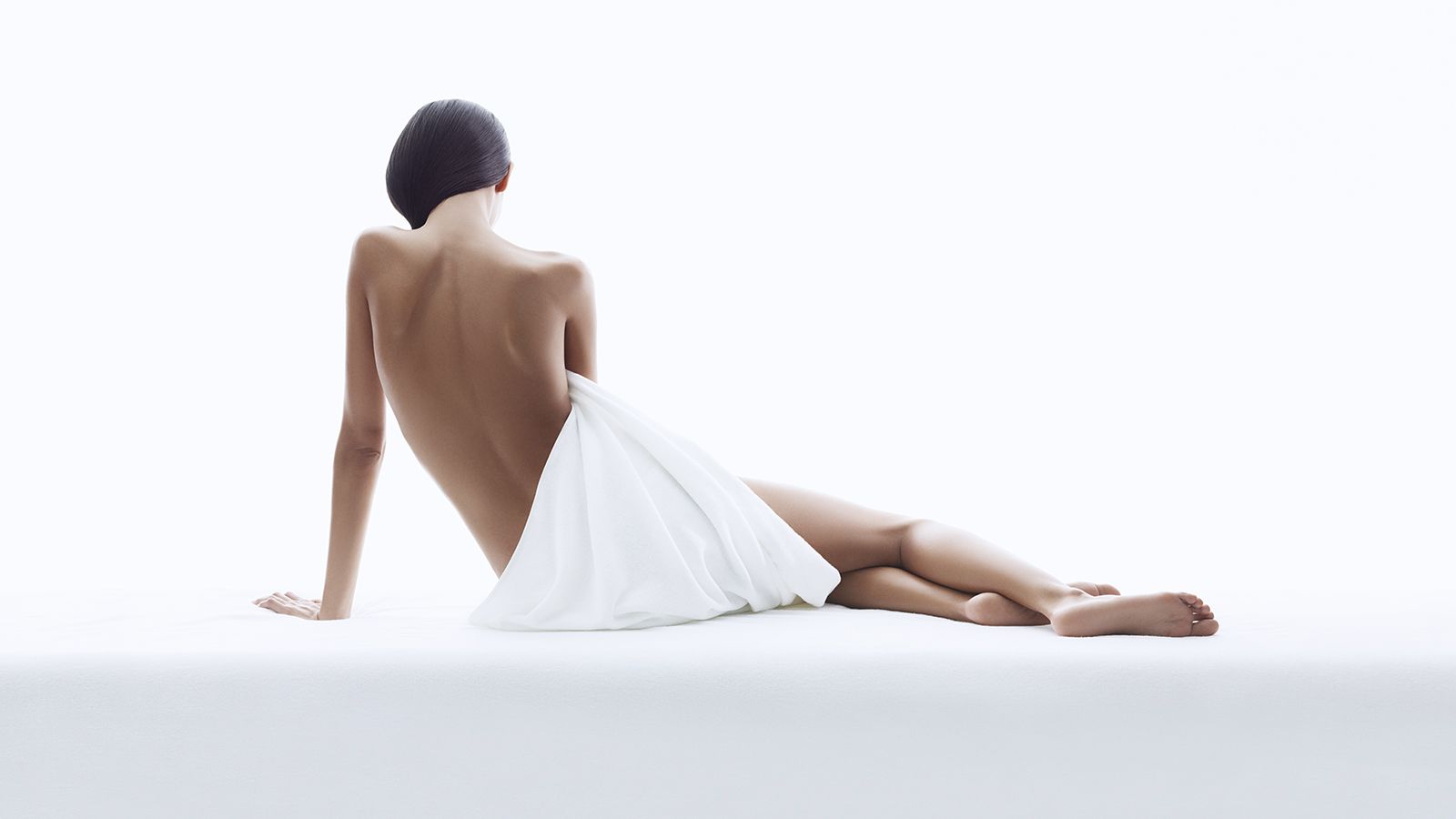 Clarins Rituals
A moment of complete relaxation with our signature Rituals for your wellbeing
The Art of Touch | 1h30 - 200 EUR
A signature treatment
Body Massage | 1h - 150 EUR
Re-balancing massage with Essential Oils.
Melting Honey Hot Stones Massage | 1H - 180EUR
Packages Iridium Suite
Signature oils used for the treatments are specially extracted and blended to have a bespoke experience. From arrival to departure we provide guests with the rarest of luxuries:time. It is here that guest can enjoy exclusive access to one of the world's most coveted benefits.
Packages
Aquamarine | 2h30 - 280EUR
Facial Treatment by Clarins Beautiful Hands&Feet Make Up Express
Tourmarine | 2h30 - 250EUR
The Water Ritual Specific Treatment by Clarins Beautiful Hands & Feet
Citrine | 3h - 350 EUR
Body Scrub by Clarins Body Wraps by Clarins Rebalancing Massage by Clarins
Young* | 1h - 100 EUR
Massage Relax Jacuzzi with scent bubbles *until 12 years old
Every packages can be costumized for couple people. Early bookings are recommended.
Specific Treatments by Clarins
Allowing yourself some time in order to restore the correct inner equilibrium means rediscovering the love for yourself, the infinite pleasure of pampering yourself and treating yourself in a special way.
Specific Treatments
Beautiful Hands and Feet | 1h - 120 EUR
Back Relief | 30min - 90 EUR
Lighter Legs | 30min - 90 EUR
Refined Waist | 30min - 90 EUR
Neck & Shoulder Relief | 30min - 90 EUR
Bust & Décolleté Beauty | 30min - 90 EUR
Smooth & Luminous Eyes | 30min - 90 EUR
The Perfect Rendez Vous
All you need for a perfect rendez-vous, discover our luxurious manicure, pedicure, waxing and make-up offers.
Manicure and Pedicure
Manicure Young - 40 EUR
*until 12 years old
Gel Nails Removal - 40 EUR
Waxing
Epilation using standard Wax - From 20 to 100 EUR
On request
Massages from across the world
Discover a range of international massages, inspired by the traditions and knowledges of wellbeing and relaxation from across the world
Massages from across the world
Californian Massage | 1h30 - 190 EUR
An extremely enveloping body massage renowned for its maternal gentleness. It restores equilibrium through movements harmonized with the rhythm of breathing. Recommended for anyone seeking complete relaxation.
Ayurvedic Massage | 1h30 - 190 EUR
Ayurveda (from Ayus meaning "longevity" and Veda meaning "knowledge") is an approach that originated in India, aimed at restoring the balance between mind and body. An ayurvedic massage is ideal for combating stress and boosting the body's natural defences.
Hawaian Lomi Lomi Massage | 1h30 - 190 EUR
This massage is a holistic treatment that reflects the characteristics of the islands where it originated. The technique represents the perfect harmony of four elements: breathing, dance, touch and music. The movements are inspired by the cyclical motion and gracefulness.
Thai Massage | 1h30 - 190 EUR
This ancient art was passed down for millennia by Buddhist monks in Thailand. The technique is based on fundamental digital and palm pressure principles along with stretching, so it shares many elements with passive yoga.
Balinese Massage | 1h30 - 190EUR
* On Request - Massage in Room Supplement - 30EUR
Monday - Friday

10:00 AM - 9:00 PM

Sunday

3:00 PM - 8:00 PM